3 tags
4 tags
Open Mic date change
Because of the snowy weather on the 7th, we decided to postpone Open Mic Night at Legends Bar & Grille until further notice.
4 tags
4 tags
Open Mic TONIGHT!
Our first Open Mic Night at Legends Bar & Grille is tonight! Hope to see you all there :) 8PM, all ages, no cover!
We've received $1,000 in grant funding!!
And about $1,000 from our Indiegogo campaign! Thank you all so much! Stay tuned for new plans and events in the coming New Year!
Feature Article in Pulse Magazine! →
We are so excited to have this feature article in Pulse Magazine's December issue!   
7 DAYS!!
We've got 7 DAYS left of our Indiegogo campaign! Thank you to everyone who has showed their support to us. We are eternally grateful!  indiegogo.com/FAhelpusgrow
15 DAYS!!
We have just 15 days left of our Indiegogo fundraiser! All donations go directly towards furthering the mission of Fitchburg Artistree, helping us to promote art, music and culture by providing a place for our local artists to have a chance to be seen and heard in downtown Fitchburg. We love and believe in what we're trying to accomplish and cannot thank you all enough for the support you...
7 tags
We can't wait to see all your lovely faces and hear all your beautiful music tomorrow night at what will unfortunately and most likely be our last Open Mic at 480 Main St., due to the future doubling of our rent. But don't worry! We maybe be moving, but we're not going anywhere. We are hoping to work with local establishments to collaborate in getting local musicians and...
6 tags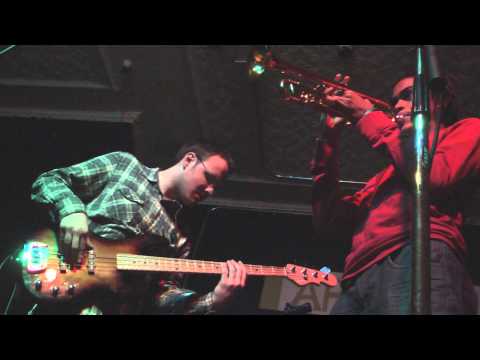 7 tags
TONIGHT!!
Tonight is the night for pop-punk lovers! One of our last shows at 480 Main St., Yo Ticonderoga, Super Stoker, All Day Baby, and Mr. Farenheit will be playing and you don't wanna miss this!  7PM, $5 See you there!!
7 tags
Thank you to everyone who came out to the shows this weekend. We had a great turn out and a great time, and we hope you did too! And of course, big thanks to Background Orcs, Timbre Coup, Red Panda, Freres Lapierre, and Kid Mountain!! You guys were amazing as always!
4 tags
3 tags
42 days left!!
Thank you everyone who has been donating to our Indiegogo Campaign! We only have 42 days left and we've got plans and ideas cooking for the upcoming new year. Spread the word to your friends and family, because even just $5 will help us out, and we can use all the help we can get! Thank you!  <3 Artistree indiegogo.com/FAhelpusgrow
3 tags
5 tags
4 tags
6 tags
3 tags
Only 65 days left!
Thank you everyone who has helped us with our fundraiser so far! There's only 65 days left for us to raise some funding for our many things that need sprucing up and projects to be planned and implemented. We appreciate your help and support so far!  Help Us Grow Raised funds will go towards: A handmade sign for the front of the building Small fixes around the space Rent, utilities,...
6 tags
6 tags
3 tags
Indiegogo Campaign
We have officially launched our Indiegogo Campaign! Every dime we make from donations goes directly back into sustaining Fitchburg Artistree and our mission. We have big plans for the future, but we need your help! So please, help us spread the word and raise some funding for what we would like to bring to YOU in the future- public art projects, bigger events and shows, workshops and classes, and...
5 tags
September 21st show review by Pat Buckley
Kevin Boardman started off what was destined to be a promising evening of local talent with his solo acoustic set of primarily original indie/folk tunes. His clumsy approach to the microphone and his boyish charm completely won over the crowd as the twenty five enthused audience members assisted Kevin with clapping, stomping, and yelling. Throwing in a cover of "Wagon Wheel" never hurt a solo act...
October 13th show
We've had a line-up change for the October 13th show. Here it is! Honest Thieves Alto Jeffro Brian Forever Harmoos Ry Ry of Tokyo 8PM, $5
Our Artistic Profile on Sitka Creations →
Check it out!
Hey! Nate Watt, also known as Sunny Pache, played at the show last Saturday night. If you couldn't make it, you should definitely check out his album. Self-produced and simply amazing. Definitely worth a listen, we promise.
Weekend Shows!
Friday, September 21st Speaker For The Dead Every Other Country Veil Kevin Boardman 7PM, $5 Hey, guess what?! There will be books for sale via the Fitchburg Public Library! $.50-$2.00 event page Saturday, September 22nd Bri Bell Tori Parham Sister Mary Meaner Pencil 8PM, $5 event page
Thank you to everyone who came out to the show last Saturday! We had a great time and witnessed some serious local talent. Photos soon :)
Shuttle schedule for tomorrow night
The shuttle will be stopping to pick up between Russell Towers & Aubuchon Hall starting at 7:30 PM, going continuously throughout the event. It will also be driving students back when it ends at 11PM. We are so happy to be able to provide this for those who don't have a car or don't feel comfortable walking. We hope to see many of you there! 
Great news!
We've just got word that we will have a shuttle this Friday night for the Open Mic! So if you weren't sure if you'd make it because you don't have a car and didn't think you'd want to walk, we've got you covered! We'll keep you updated on the pick up spots and times.
FREE Intro to Hoop Dance class with Nikki!
Monday, September 24th, 7PM  event page "For hoopers, dancers, and curious spirits who'd like to find out what hoop dancing is! I'll bring the hulies and show you some beginner tips/tricks; if you're already a hooper, this class is perfect for building a practice that will allow you to access your own unique "flow". Or, you can just come to meet others who...
Photos from recent shows coming soon!
But until then, we've got some awesome shows coming up later this month! Friday, September 7th  The Wemmer (coming all the way from Japan!)  Onslo  Every Other Country  Shane Hall  Bellsprout Tonics   Photography by Adam Testagrossa 7PM, $5 event page ...
August 24th, 2012
"Thought Bomb with Matthew Flynn" With a mixture of music, spoken word, poetry and comedy, Matthew Flynn has entertained in various places around Rhode Island, Massachusetts and New Hampshire.   Musical performance by Honest Thieves Poetry by Susurrus Din ALSO At 7PM Wil Darcangelo & The Tribe will have their first full length concert! More info here 7PM, $5  
Upcoming show
August 18th 6 musicians, 2 artists 7:30PM, $5 Hope to see you all  More info here **EDIT** We just got word that MaxxD will be holding down the DJ spot! Also, photography by Shoot For Details
Super awesome show! Thank you all for coming, we hope you had as much fun as we did. Pictures soon!
Hey, guess what?!
We've got a new space (and more of it)! We will now be located at 480 Main St., just a few buildings down from our original location. Our first show will be August 3rd. Go to the event page for more info!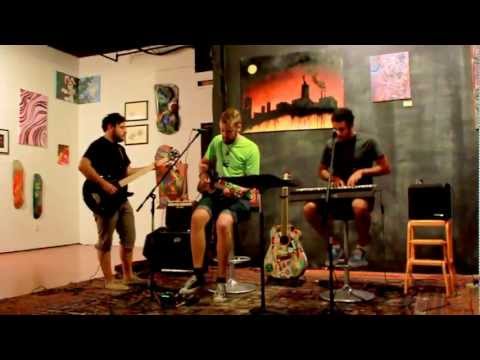 Stay tuned
for some exciting news! PLUS 3 shows in the upcoming month AND a huge event at Riverfront Park! 
Articulture footage →
Check out this video from FATV! There's some footage and interviews from Articulture. We come in at about 14 minutes, but before that there are some cool 'then and now' photos of Fitchburg
The fate of Fitchburg is looking up! →
Check out this article from the Sentinel & Enterprise. Fitchburg has been awarded a $75,000 grant to start the revitalization of Main Street, with help from our very own Jeff Anderson! This can only bring great things. Stay tuned for more :)